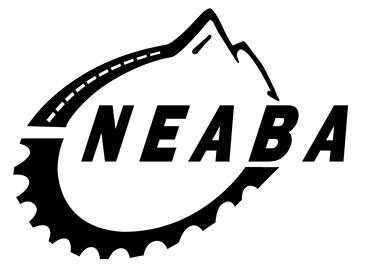 Northeast Alabama
Bicycle Association
NEABA VOLUNTEER HOUR FORM - 2017
Please complete this form each month in order to report your hours spend working on NEABA associated activities. This includes trail maintenance, special events, bike patrol activities, or administration.
Your volunteer hours are greatly appreciated and also helps to generate additional funding for the club.
To ensure we record your volunteer efforts accurately, please complete the form in its entirety.
If you have any questions, please contact us via email: neabainfo@gmail.com
TRAIL WORK AND MAINTENANCE
Enter hours beside any of the trails you worked.
SPECIAL EVENTS
Enter hourse beside each event worked.
Alabama Mountain Bike Patrol (AMP)
If you are a member of AMP or assisted AMP with any event, please use this section to enter your hours.
PROUDLY PRESENTING AND SUPPORTING
THE FOLLOWING TRAILS AND EVENTS
Cheaha Challenge Gran Fondo & ULTRA
Coldwater Mountain
Bike Trail
NEABA has been serving the bicycle community of northeast Alabama since 1992!