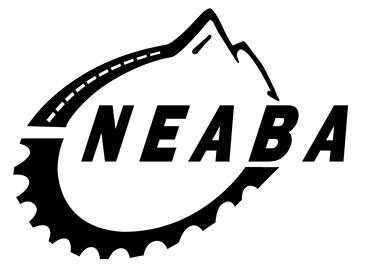 Northeast Alabama
Bicycle Association
Coldwater Mountain Bike Trail offers everything a rider could wish for: Explore red-dirt trails in a backcountry setting, shuttle the gravity runs and style out the optional technical lines, or enjoy scenic, entry-level trails that will stoke a novice rider's fire.
General Information
Mileage: 35-40 miles of purpose built singletrack.
Difficulty: Beginner to advanced trails.
Hours: Parking area open sunrise to 1-2 hours after sunset.
Location: Main Trailhead located off Coldwater Rd., Anniston, AL
Coordinates: 33.6039692, -85.9130252
ALL TRAILS ARE OPEN WITH NO ISSUES REPORTED
Coldwater Mountain sheds water extremely well. Because of this and the typically mild winters, it is rare that the trail will be officially closed. However, in inclement weather please use good judgment and refrain from riding extremely wet trails.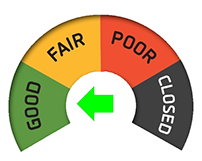 Use the from below to report a trail issue. Please provide the closest CWM # and trail name.
Coldwater Mountain Trail Descriptions
Baby Bear may be the shortest and easiest loop at Coldwater but it's definitely not boring. Starting at the Cold Springs trailhead, ride clockwise past the trail kiosk. The trail is relatively flat with some smaller rollers to begin - it's a good chance to get a feel for a mountain bike-optimized trail.

Bomb Dog is a very fast descent that is almost 4 miles in length. The trail begins at the end of Cassidy. Before you get into the descent stop and have a visit with Floyd, Anniston/Calhoun County's first bomb sniffing police canine. His headstone is just on the left of the trail. From here get ready for one of the newest and best flow-style descents available anywhere. It's about two miles long and features plenty of rollers, camel and table-top jumps. This section of trail is very progressive and is super fun for riders of all abilities. Getting air is up to you! After the big descent you'll keep the smile as you contour, climb and have another short descent. The final climb brings you back to Baby Bear and the trailhead.

Be prepared for contouring and climbing for a few miles through the Alabama hardwood forest. You might be surprised that such beautiful places existed in the South if you've never been before. Near the top of the climb you'll notice some beautiful rock outcroppings that are scattered intermittently throughout the landscape. The final portion of the trail takes you over some great rock features ending with a 40-50 rock path affectionately called rock slot.

Chilhowee is the longest and probably the most diverse trail in the network. Chilhowee runs from the Oval Office to Intersection (R). This section can be ridden in either direction. Both directions are equally fun and challenging. From Intersection (R), the trail wanders over several rollers and rock features until you reach the rabbit hole. From there, Chilhowee features a fun technical descent with a rocky section thrown in for good measure. Chilhowee then runs from Intersection (P) until it meets Bomb Dog at Intersection (L). This section is a long techincal descent that takes you through a variety of rock features, sharp turns, and finally some flow as you merge onto Bomb Dog.

You can't have three bears without Goldilocks... and she's pretty upset! Goldilocks is a one way trail that starts at Intersection (P) and meets up with Cassidy and Papa Bear at Intersection (F). Goldilocks is a fast descent with several berms and plenty of opportunities for getting "air." However, there's plenty of rocky terrain to test your mettle.

No pedaling required!! Coldwater Mountain features a beginner and an intermediate gravity trail. Each trail is approximately 1 mile long and is packed with moguls, table tops, and plenty of fast flowing berms. The intermediate trail has ample opportunity to get airborne.

Mama Bear is the middle option of the stacked loop system at Cold Water Mountain. Ridden clockwise, the trail offers of plenty of swoops, berms and bends, making it a must-ride. The first part of Mama Bear is a descent that will make you grin from ear to ear. It will also give you a feel for smooth, non-technical trails at speed. The second part of the trail is a gradual climb that traverses low angle hillsides, winding its way back up and around connecting with Papa Bear and eventually Baby Bear.

McGazza is a black diamond trail featuring plenty of "chunky" sections, drops, and moguls. Full helmet and pads are highly recommended. The trail is affectionately named after the late Kelly McGarry. To get to McGazza you will turn left just before the beginning of Bomb Dog.

This trail is a mix of traditional singletracks, fast flow trail with moguls galore. There are a couple tricky sections so the first time around take it easy and learn the terrain.

As one of the Three Bear loops, Papa Bear is the furthest out from the Cold Spring trailhead and provides the most challenge. With some of the same twisty flow similar to Mama Bear, Papa Bear does it in a tighter corridor with more frequent swoops and turns. For added measure, there are several optional rock features that blend nicely with the trail.

This is a short connector trail that takes you from the Hare/Tortoise (Q) intersection to the Oval Office and Chilhowee trails. You travel through a clearing where power lines run overhead and then disappear back into the woods.

The trail is a short climb that includes a lookout along a ridgeline before a stepdown and the only switchback located on the Talladega trail. The trail crosses Stebbins Road and is a fun technical rolling downhill which leads you to the "Rabbit Hole."

Tortoise is an approximately 3 mile climb that takes you to Intersection (R). From there you can travel back down the fast and flowing Hare trail, Climb Chilhowee north to the Oval Office or die south to the Rabbit Hole (S).

This is a short downhill section that connects the Rabbit Hole intersection to the Hare downhill trail. It features very smooth rollers and berm turns.

PROUDLY PRESENTING AND SUPPORTING
THE FOLLOWING TRAILS AND EVENTS
Cheaha Challenge Gran Fondo & ULTRA
Coldwater Mountain
Bike Trail
NEABA has been serving the bicycle community of northeast Alabama since 1992!